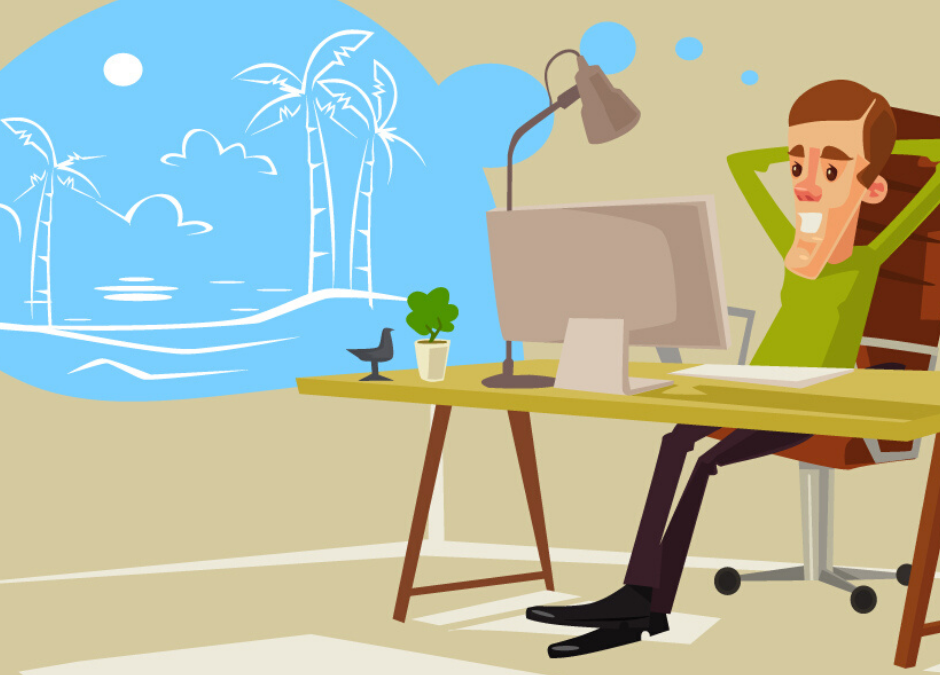 Take Time Out
Reading Time:
3
minutes
Yes, even if Working from Home
It is no surprise that the end of year fatigue and burnout has arrived early this year. 2020 has been a drastic and challenging year, all six months of it. However, early fatigue and burnout mean that you can take time to rest before going back into the grind. People around the globe have had to make a sudden transition to remote work amid the Covid-19 pandemic. Not surprisingly, this has employees overworking and blurring the work/life balance even more. Employers are now concerned about the unprecedented situation of long-term risk: employee burnout.
A new way of blurring work and life balance is emerging in unusual ways, and many employees who are working remotely for the first time are likely to struggle to preserve healthy boundaries between their professional and personal lives. It is suspected that employees will do this to signal their loyalty, devotion, and productivity. They may feel they have to work all the time. Afternoons will blend with evenings; weekdays will blend with weekends, and little sense of time off will remain. With many employees being asked to continue working remotely anxiety and uncertainty will grow.
What Can an Employer Do to Ease the Tension? 
Socialisation plays a key role in both, individual and societal learning, development, and even survival. This is because humans are naturally oriented toward other humans and are inherently built for social connection. In times where all human connection has been minimised and traditional workplaces have been substituted with virtual ones, anxiety and emotional isolation for many may be triggered. Working from home and prolonged social distancing brings unique challenges. Whether you're a caregiver or simply because we are all used to being around others. It has become imperative for organisations to put the health and safety of employees as a priority. Organisations must ensure employees feel connected, supported, and informed during this difficult phase of remote work. This has been made easy with digital platforms such as Zoom and Teams. Employers can help ease overworking and burnout by implementing the following:
Share all the information you can– It is important to share information now, due to the uncertainty and work insecurity. Help your team build resilience. 
Ask employees what they need and implement policies that reflect those needs – Open communication to understand what employees need to be comfortable working from home.
Encourage employees to find work-life balance– Now dubbed WFH (Working from Home) it may cause for life to affect work or for work to affect home. Implement compulsory quiet time or Away from Keyboard (AFK) to encourage breaks. Remind employees to take leave days and "holidays".
Leave your work at the door
Research has shown that employees often unintentionally make it hard for their managers and colleagues to maintain boundaries. This is expressed when they send work emails outside office hours. Social distancing during Covid-19 might amplify these pressures. Even for employees who have a natural preference to separate their work and personal lives, the current circumstances may not allow them to do so. It is encouraged that as an individual you do the following things to maintain the work and life balance:
Maintain boundaries– Boundaries are important in any social space; this includes when your office is across from your bedroom or your bed. In a classic paper, Blake Ashforth, of Arizona State University, said that one must put on their work clothes as working while in your pyjamas is an act of boundary-crossing. The morning and afternoon commute have been eliminated but it is still business as usual.
Maintain Life balance – It may sound or even be hard to maintain a 9 – 5 schedule when you keep having to get up to mediate a dispute between your teenager and your toddler or to tell your partner to keep it down. However, communicating your flexible hours with your team will help them make sense of late emails.
Focus on your weekly priorities – Employees should devote their energy to top priority issues. This means that working from home during a global pandemic is not the time to do busywork. Clear focused goals and updates will help keep the workflow in the right direction even with the two-year-old screaming.
Employees often feel compelled to project the appearance of productivity while working from home. This can make them work on tasks that are more immediate instead of more important.
Above all prioritise the mental wellbeing as an employee and as an employer. The economic activity might seem to be in full swing, but the immediate danger is still there, and it is important that everyone makes it to the other side.