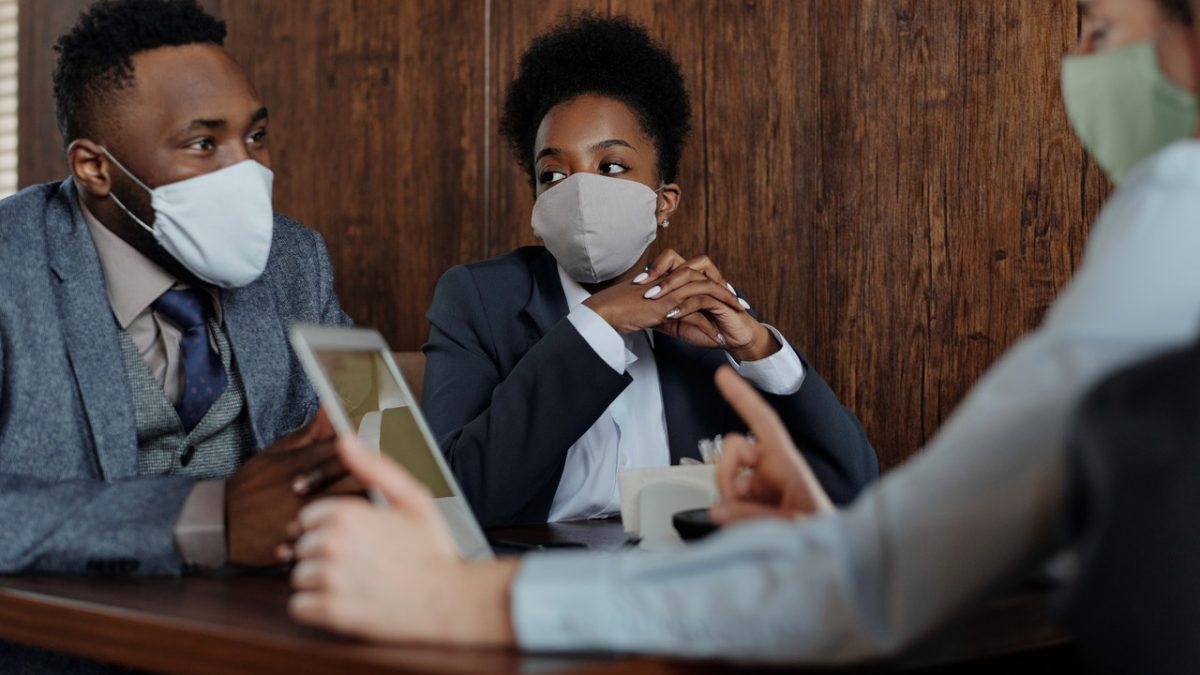 COVID-19 will seriously impact Africa's Recruitment Practices
Reading Time:
3
minutes
A Rose by any other name is still a Rose! I ponder on the plethora of new names that are being ascribed to arguably one of the most important tasks any organisation can embark upon – Recruitment, viz. Talent Sourcing, Talent Resourcing, People Acquisition, Talent Mobilisation, People Resourcing, Talent Pooling, Talent acquisition etc. The list appears endless! Has the Rose indeed morphed into something else, or is Recruitment still Recruitment? Let's examine this phenomenon within the African context by understanding the challenges faced by African companies recruiting the right people for their organisations, as well as the extent to which COVID-19 will further impact the mobility of people across the Continent.
The word recruitment is defined by different authors in different ways but all meaning the same thing. All the definitions seem to agree that recruitment is a process of actively seeking potential candidate skills in enough numbers and qualities to fill vacant positions within an organization [Mushipe, J, 2004]. It is a process of attracting, shortlisting, selecting, and appointing suitable candidates for certain job applications from those interested. It is that activity that generates a pool of applicants who have the desire to be employed by an organisation from which those found suitable can be selected. [Winfield, et al. 2004].
In very plain terms, recruitment is the practice of finding the right people for the right jobs, suitably qualified and experienced to ensure that the outcomes expected in a particular position are attained. Unfortunately, African institutions, when judged against this criteria fall far short of what is expected. This is because Africa has some significant challenges in enabled good recruitment practices.
Recruitment in Africa has its own special challenges. A recent study conducted by the International Journal of Science and Research supports our view that recruitment on the African continent faces unique challenges that include, inter alia:
Geographical location and poor road infrastructure often making it difficult for candidates to travel to interview venues. Some candidates prefer not to be too far away from their families and decline positions that will make it difficult for them to visit family regularly.
Political interference, although on the decline, nevertheless still plays a prominent role in the choice of candidates, especially in the case of vacancies within parastatals. People are often appointed based on their political affiliation or on company Employment Equity policies rather than on merit
The lack of skills and suitably qualified locals results in having to attract candidates from further afield and incur extensive costs in getting candidates screened and redeployed. This often results in sub-par appointments.
In certain countries, such as Zimbabwe, the over-qualification syndrome is experienced: High levels of unemployment gives rise to too many people chasing the same scarce jobs. Candidates are over-qualified for the few positions that exist. The problem is that as soon as the appointee finds a job commensurate with their qualifications, they move on.
Much of the advertising of vacancies is still done in the print media. This is expensive and the pressure is on recruiters to pick the right media and target audiences on a right-first-time basis. Get it wrong, and it soon chases up the costs and/or the process is abandoned.
Misrepresentation of qualifications is an ongoing problem as people are often so desperate to find work that they falsify their applications in the hope that this will secure them an interview at least.
Unfortunately, elements of nepotism are still rife in many African countries as friends and family are favoured for appointments. Nonetheless, companies go through the motions of advertising vacancies and conducting interviews to present a façade of compliance. The result of this is sub-par appointments and a tremendous waste of time and resources.
The cost of data and access to the internet has been a constraining factor for many African nations. The good news is that while the internet remains out of reach for many Africans, the price of data is on the decline.
For most of the developed world, access to the internet of things has been a lifesaver for its business communities, and for civil society. As people are forced to practice safe social distancing and even lockdowns, many have managed to continue their recruitment activities by moving operations fully online. Unfortunately, this has not been possible in many African countries. At USD35 per gigabyte, many Africans simply cannot afford to hook up on the World Wide Web. According to Trurianskyi [Africa Portal, 2020], this position is unlikely to change due to a number of inherent factors such as poor ICT infrastructure, inadequate handset instruments, and government shutdowns of the internet.
The consequence of the lack of access to the Internet and the restricted mobility brought on by COVID-19 bodes poorly for Africa as it will merely serve to exacerbate the problems recruiters encountered prior to the onset of the virus. This means that it will become ever more difficult to ensure that the right persons are found for the vacancies that exist. Furthermore, recruitment costs will increase significantly making it even more difficult to deploy persons with the right skills and qualifications in critical positions, something that Africa desperately needs!
Tags In