Mechanical and Structural Draughtsman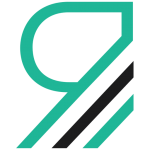 Senior Design Draughtsman | Mechanical and Civil/Structural Discipline
The candidate has 18+ years' work experience as a Senior Design Draughtsman working within Mechanical and Civil/Structural Discipline.
Projects include New Power plant (Hydro, thermal and Nuclear) electrical generation and distribution with Rail infrastructure (new rail loops, fuel and ore loading lines).
Solid working knowledge of AutoCAD, Inventor and Revit.
NMulti - Discipline Design (Mechanical and Structural Design) Draughting Diploma
Heading drawing office project handover meetings with project managers and engineers
Planning, scheduling and executing drawing office tasks and duties
Design and Produce detailed Fabrication drawings in Mechanical, Civil/Structural work
Modify Existing Drawings as per client specifications
Produce design drawings/layout for substations, e-rooms, steel support structures, reinforced concrete foundations and transformer bases, single storey buildings
Producing reliable engineering design and detail drawings in mechanical, civil-structural and mining, electrical disciplines
Speak to one of our advisors
Whether it relates to workforce or outsourcing solutions, our professional advisors are here to help.