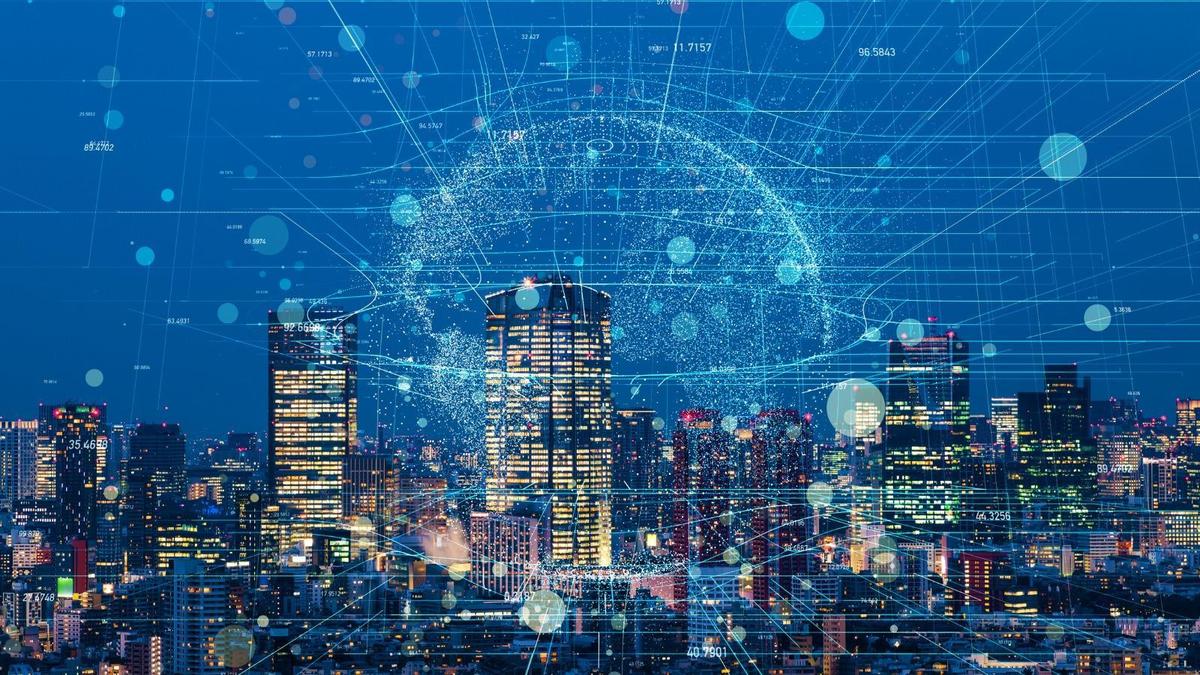 Smart cities – the future of urbanisation?
Reading Time:
4
minutes
Kenya's Konza Project is a flagship African smart city. Is it your future?
You're late for a meeting. You've passed your client's office three times but you can't find anywhere to park. Now imagine your cell phone could direct you to the nearest available parking spot, and you could pay for it via your phone as well. Does this sound like science fiction? In smart cities, this is a reality, and is only one of many ways quality of life for citizens is being improved by technological connectivity and the Internet of Things (IoT).
What is a "smart city"?
There are multiple definitions in circulation, but the principle of a smart city is a municipality where core functions, such as transport and waste management, are optimised, economic growth is promoted, and living standards are enhanced through the use of smart technology and data analysis.
Characteristics of a smart city
Cities around the world differ in their degrees of "smartness". Some are more advanced than others. Some, like Edinburgh, offer convenient m-payment options for parking via cell phone and daily capped "tap and go" payment systems on local buses, but are not truly smart (yet). Others, like San Diego and Kansas City, are managing traffic flow, parking and public safety via a data visualisation app. Barcelona boasts a smart transportation system, which includes not only the bus network but also bike-sharing, and sensors are used to monitor temperature, pollution and noise, and humidity and rainfall levels.
While the execution may differ from place to place, there are certain characteristics that define a smart city. They include:
A technology-based infrastructure
Environmental awareness and initiatives
A sophisticated system of public transport
Confident urban planning
A human-centred space in which people can live and work and utilise resources
The technologies that may be deployed include:
Application programming interfaces (APIs)
Artificial intelligence (AI)
Cloud computing
Dashboards
Machine learning (ML)
Machine to machine (M2M)
Mesh network
How smart cities improve quality of life and efficiency
The features of a smart city, while not identical in each location, generally include enhancements to everyday life that make it more convenient and/or efficient. Public transport is a key enabler of business and social interactivity; and energy and environmental concerns are usually addressed. For example, streetlight sensors can detect traffic levels and dim when there are no vehicles or pedestrians on the road or pavement, thus conserving energy. Smart rubbish bins, combined with technology-enabled fleet management, can signal when they are full and trigger collection, rather than being emptied on a fixed schedule and potentially overflowing, creating a public health hazard.
Even buildings can be smart! New buildings can be constructed and existing buildings fitted out with sensors that can monitor structural health, detecting wear and tear and sending a notice to officials when repairs are needed. This is not only potentially cost-saving, but life-saving. Falling masonry from defective buildings has resulted in tragic loss of life in many cities. Sensors can also detect leaks in water mains reducing costs and, more importantly, saving water, which is becoming ever more critical as climate change sparks increasing water scarcity.
The role of government
While we may think of technology as the preserve of the private sector, smart cities cannot happen without the engagement of local government. Public/private collaboration is the key to a successful smart city. Citizens may understandably have concerns about the use of data. We've seen in recent years how the misuse of data can compromise privacy and subvert democracy. Governments have a role to play in promoting open, transparent, democratised data so that citizens feel empowered rather than threatened. Data must be collected anonymously, stripped of all personal identifiers. Local government also needs to act as the facilitator, linking multiple private enterprises, such as server hosts, sensor manufacturers, etc. As many smart city functions concern municipal responsibilities, such as traffic flow and waste management, a smart city cannot exist without the convergence of public and private interests.
Smart cities – evolution or revolution?
To date, most smart cities were cities before they were smart. Their citizens have a connection with the space and a sense of belonging. Smart cities being built from the ground up will have to attract inhabitants and create a cultural fabric from scratch. As there are only a few of these in existence, and all are still in the making, it remains to be seen how they will fare.
Konza – a proudly African smart city
One such ambitious undertaking is on the African continent – in Kenya. Called the Konza Technopolis, its mission is twofold. It aims to be a sustainable smart city AND a technology hub, providing an innovation ecosystem that will contribute to Kenya's knowledge-based economy. Dubbed "silicon savannah", Konza has been designed to grow the technology industry in Kenya and create 17 000 direct jobs by the end of Phase 1. The government hopes that Konza will attract companies in the fields of engineering, life sciences and Information Technology Enabled Services (ITES), that will establish themselves in the smart city, thus populating Konza with residents at the same time as attracting inward investment.
Kenya's Vision 2030
Konza is part of the Kenyan government's economic development pillar, called Vision 2030. It is being implemented by the Konza Technopolis Development Authority (KoTDA), under the Ministry of Information Communications and Technology (MoICT). KoTDA's focus on the knowledge economy and innovation incorporates:
Universities
R&D centres and pre-incubation facilities
Research centres of excellence
Incubation centres/labs
Acceleration centres/labs
Collaboration bridge between education, research and enterprise/business
These access points will focus on four key areas: STEM, innovation, direct investment in technology and smart urban planning.
Konza's smart city framework will have an integrated ICT network that will connect urban services and manage them on a large scale. The framework targets four key city services in particular:
Infrastructure (transportation, utilities, public safety, environment)
Citizen services (access and participation)
City services (city information, planning and development)
Business (supportive services for local commerce)
Smart City 3.0
Konza will collect data from devices and sensors in the urban environment and analyse it to deliver enhanced services to citizens. This data will be made available to residents in the form of traffic maps, emergency warnings and information on energy and water consumption, among others. The high level of interactivity and citizen engagement is intended to encourage greater participation in the overall functioning of the city, fostering sustainability and inclusion.
This model is third generation smart city: a "citizen co-creation"[2] model. The first generation of smart cities was led by the technology providers. In the second generation, the cities themselves came on board. Smart City 3.0 brings these role players together in the ultimate interests of the community that utilises and benefits from the smart city.
Vienna claims to be one of the first cities to embrace this concept. Arguably, Konza takes it one step further with the integration of smart city and innovation hub.
Is Konza your next move?
KoTDA is looking for "competent, capable, ambitious, self-motivated and dynamic individuals who demonstrate the appropriate expertise and experience to contribute to the development of the Konza Technopolis into a sustainable world class technology hub." If you're interested in finding out more, visit konza.go.ke.